Summer always gives me an inspiration for new nail art ideas but hot weather makes me spend more time outdoors than sitting by computer inside. So I needed a solution and I found one – I'm writing this blog post draft at the beach while enjoying the sun and getting tanned. And what is more summery than Kinetics new summer collection Freedom?! It will be a perfect match to my tanned skin later! Win-win! The collection consists of 8 vibrant shades, five of them are neons – they glow in the UV light!
Let's check out the colours:
Vasara mani vienmēr ir iedvesmojusi jaunām nagu dizaina idejām, bet sēdēt iekšā pie datora un klabināt taustiņus, rakstot jaunu bloga ierakstu, kamēr ārā ir īsta vasara, šķiet tīrais grēks. Risinājumu atradu pavisam vienkārši – šobrīd rakstu šī ieraksta melnrakstu guļot pludmalē un baudot saulīti. Un kas gan būtu piemērotāks vasarīgai laiskošanās dienai kā jaunās Kinetics vasaras kolekcijas Freedom apskats?! Turklāt visi tās toņi lieliski piestāv iedegumam! Pati kolekcija sastāv no 8 krāsām, piecas no tām ir īsti neona toņi, kas koši spīd UV gaismā.
Te būs visi astoņi:
No Regrets – neon orange pastel. It is a real magician – makes every skin tone more tanned. To reach full opacity you will need 3 layers.
No Regrets – neona oranžs pastelis, jebkuru roku ādu padarīs vizuāli tumšāku. Vienmērīgam klājumam būs nepieciešamas 3 kārtas.
Play Me Pink – neon pink pastel. The same as No regrets – it glares by itself. Two layers for this one.
Play Me Pink – neona rozā pastelis. Gluži tā pat kā iepriekš apskatītais No Regrets, arī šis tonis atstaro gaismu un liks vasarīgajam iedegumam izcelties. Klāju to 2 kārtās.
Bad Color – bright neon pink. The name says it all – in the summer bad girls wear pink! Nice formula, for the smooth finish you will need 2 layers.
Bad Color – košs neona rozā. Kā jau priekšā pasaka pats nosaukums – šovasar sliktās meitenes izvēlās rozā. Lieliska formula, klāts vien 2 kārtās.
Carrot Parrot – bright neon orange. Dries matte, neons mostly do so. Love how it glows in UV light, in the sun it is also a great colour, only in the shade and artificial light it looks strange – more brown than orange. Not fan of that. Otherwise, great formula, 2 layers here.
Carrot Parrot – košs neona oranžs. Žūstot paliek matēts, bet neona toņi tā bieži dara, tā kā nekas neparasts. Dievīgi izskatās ultravioletajā gaismā, arī saulē tas ir sulīgi oranžs, vienīgi mākslīgajā apgaismojumā iekštelpās tas izskatās mazliet dīvaini un vizuāli kļūst vairāk brūns nekā oranžs. Citādāk tonis ar lielisku formulu un segtspēju, bildē klāts 2 kārtās.
Freedom – Bright ultra violet. Colour of the year. Also dries slightly matte but the application is easy and smooth.
Freedom – košs ultra violetais, tonis, kas pasludināts par šī gada krāsu. Žūstot arī kļūst nedaudz matēts, bet klājas viegli un krēmīgi.
Raw Me Green – cool-toned medium green, also glows in the UV light. Two layers in the picture. Use some base coat before applying the colour, it can stain your nail plate.
Raw Me Green – vēss vidēji zaļais, arī spīd UV gaismā. Bildē klāts 2 kārtās. Vienīgais pirms tā lakošanas iesaku apakšā lietot kādu bāzes nagu laku, jo krāsas pigments var iekrāsot naga plātni.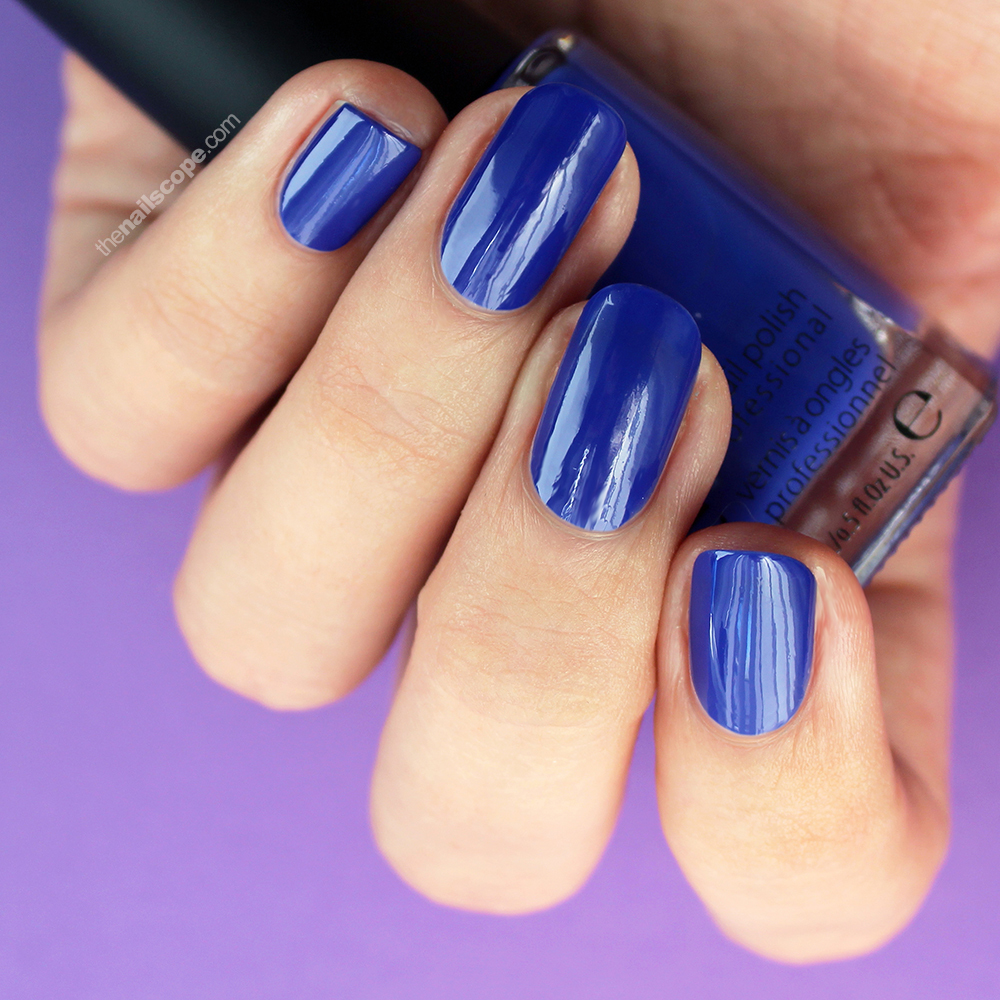 Restless Sleepers – medium blue. Darkest from all collection, great colour for nail art, will be a perfect match to other shades.
Restless Sleepers – vidēji zils. Labi izskatīsies nagu dizainos, jo lieliski kombinējās ar citām kolekcijas krāsām.
More Lipstick – cool-toned red, pretty classical shade, for those who are not into crazy colour trend. Kinetics reds are always perfect cremes and this one isn't an exception.
More Lipstick – vēsi sarkans, tonis klasikas cienītājām. Un kā jau ierasts – Kinetics sarkanajām nagu lakām – formula vienkārši pasakaina.
Did you try any of these colours? Which are your favourites?!
Vai esat mēģinājušas kādus no šiem toņiem? Kuri ir Jūsu favorīti?